Mirae Asset Financial Services (India) Pvt. Ltd.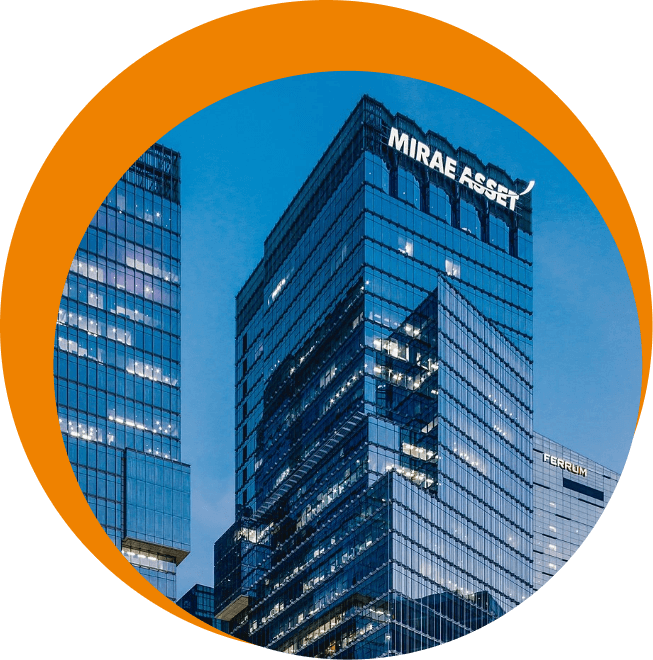 Mirae Asset Financial Services (India) Pvt. Ltd.
Established in 2020, Mirae Asset Financial Services India Pvt. Ltd. is committed to serving modern-day consumers' financial requirements in a fast, convenient & transparent manner. We are a new-age Non-Banking Financial Institution (NBFC) with an innovative online platform to provide financial assistance when they need it & from wherever they need it.
We bring innovative digital products to cater to the financial needs of Indian consumers.
We listen to our customers and cultivate each relationship through exceptional service that customers have come to expect and deserve. We are dedicated to creating true value in our relationships and to adhering to our core values of respect and integrity.
We're an amazing team of solution-driven, like-minded individuals working to provide the best customer experience for our customers.
Member of Mirae Asset Financial Group
Founded in 1997, Mirae Asset is one of the largest independent financial groups in Asia, providing comprehensive services to clients worldwide – including asset management, wealth management, investment banking, and life insurance. Today, Mirae Asset has a presence in 17 Global Markets and the group's managed assets worldwide exceed US$548 billion.
Mirae Asset is a leading international financial services group that helps people achieve their financial objectives easier and lives better. Our unwavering principles and core values define our focus, and our strong track record as a trusted financial services provider has positioned us for a successful future. Dedicated to meeting the evolving needs of clients, Mirae Asset will continue to pursue relentless innovation and expand our capabilities with a forward-looking and pioneering approach.
17
Global Markets
$548bn
Total AUM
53
Global Offices
12513
Total No. of Employees
(3,028 FCs Included)
Mirae Asset Financial Group operates globally in various financial sectors, including: Asset Management, Investment Banking, Wealth Management, Insurance.