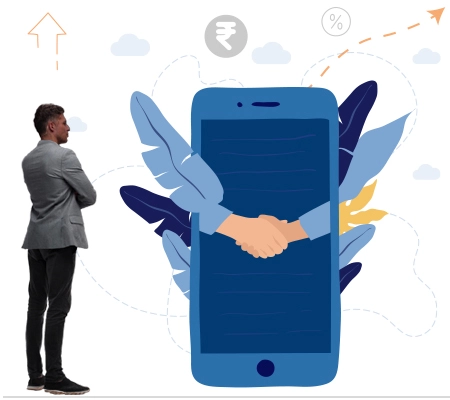 Partner With Us
Join hands with us & explore a range of financial products for your customers. Manage, service & track your customers' financial needs from anywhere and anytime with our online partner's module.
Steps for channel partners empanelment
Submit your KYC documents
Your empanelment process is complete
The best collaborations create something bigger than the sum of what each person can create on their own. Mirae Asset Financial Services (India) understands the value of partnership and encourages a continuously developing process & technology to help improve business. We partner with some of the leading firms who strive with us to deliver the best experience to the customers and abide by the core values of customer first. We bring you an online module that can help you serve your customers' financial needs in the most convenient manner.
MAFS values the role played by advisors in reaching out and educating investors to make right investments for their long-term goals. Loan against Securities compliments your investment advice. LAS helps to create liquidity to meet any unforeseen financial requirement without selling the long-term investments. At the same time, it helps you to retain your AUM.
MAFS looks forward to welcoming you for an empanelment to market and canvas LAS and other products.